Apartment Pelješac Orsula
Pelješac apartment Orsula Kučište with a view of the sea and the island of Korčulu
Pelješac Apartment Orsula Kučište with a view of the sea and the island of Korčula - Welcome
South facing Apartment Pelješac Kučište offer a beautiful view from the large terrace to the sea (Peljesac Channel), towards the historic town and the island of Korčula. Peljesac apartments Orsula are located in the Croatia peninsula Peljesac close to the sea and the beach, village Kučište. The facility is newly renovated and in accordance with all market trends in an ideal location near the sea and the beach only 40 meters away, so you can hear the sound of the sea.
FREE PARKING
Garage: up to 2 cars and outdoors: 50 m
FAST Wi-Fi CONNECT
Enjoy free WiFi internet in our apartments
NEAR THE BEACH
Walking distance beach and the sea: 40 m
AIR CONDITIONING / TV
The apartments are air conditioned
Pelješac peninsula
Peljesac peninsula is the second largest peninsula in Croatia (Istria is the largest), and during the summer it is an attractive tourist destination because of the clear sea and beautiful beaches that are mostly made of pebbles, and you can also find sandy beaches.
Peninsula Peljesac is rich in cultural monuments and Mediterranean nature. This Mediterranean climate is perfect for growing vines and premium wines.
Kučište on Pelješac
Small village Kuciste is located on the Pelješac peninsula (south-east Dalmatia). 5 km away from Orebić, one nautical mile to the town of Korčula, 2 km Viganj, and 120 km of Dubrovnik where the closest airport.
The wind that blows most often in summer is the northwest. It is very suitable for windsurfing. The World Windsurfing Cup is held every year in the neighbouring location of Viganj.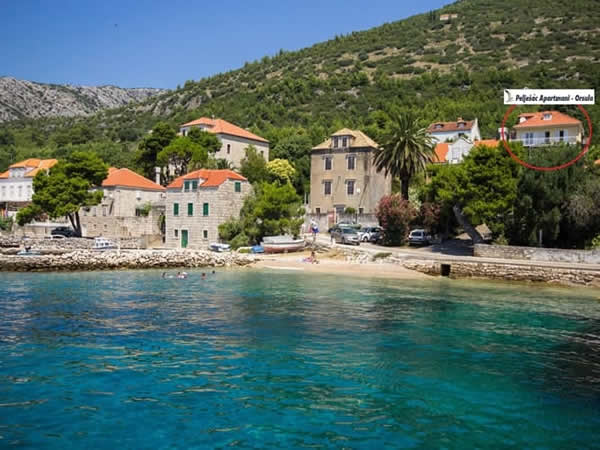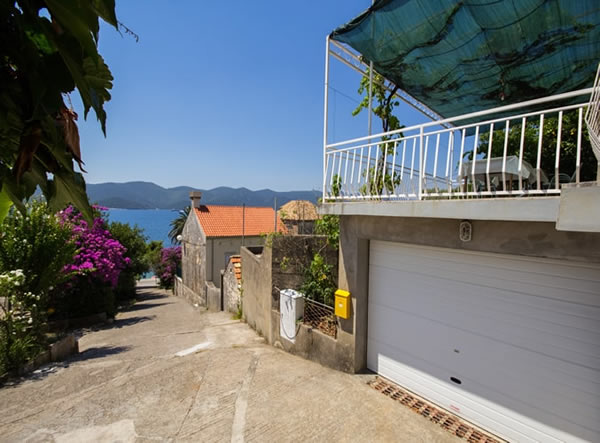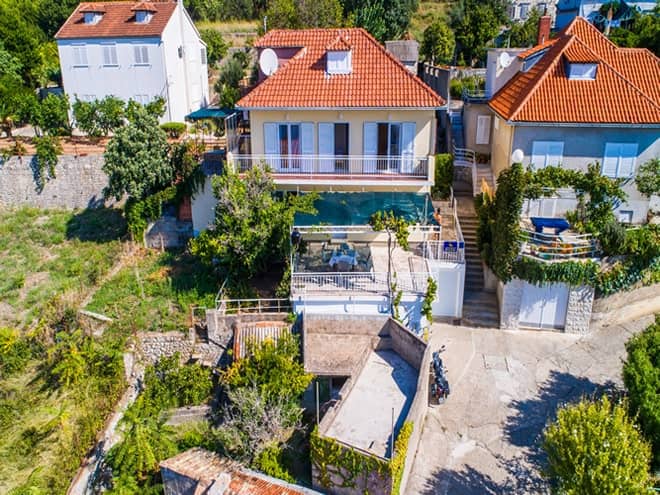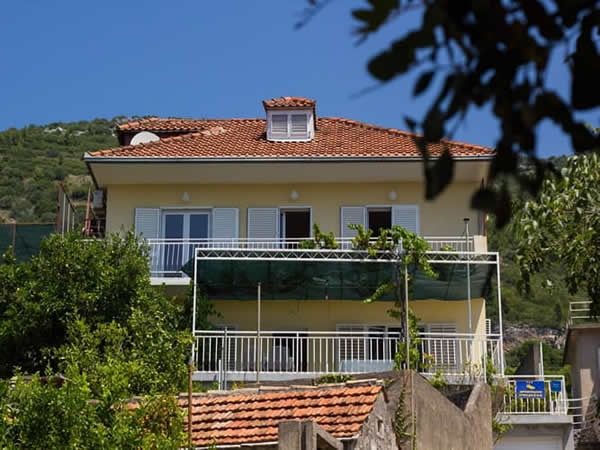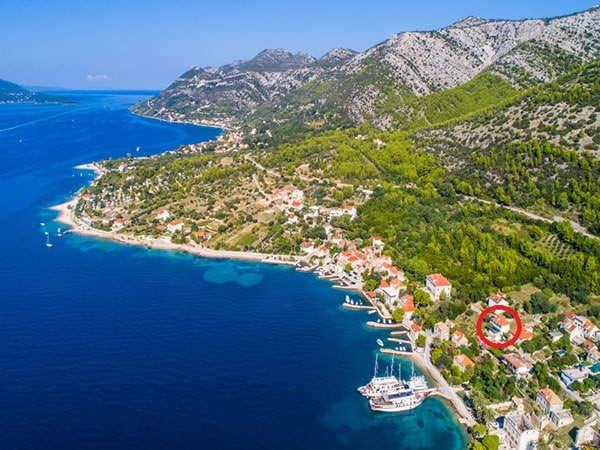 Crystal clear sea water and the beach in Kučište
The crystal-clear sea and the beautiful beach are only 40 m away. Here the beach is not so crowded, even in season. They are very suitable for families and children. This beach, with its natural position, is protected from the wind, which often blows in summer so that there are no big waves.
Water sports fans know how to find us, because it is the most beautiful place for windsurfing, kitesurfing, SUP sports, and in addition you can enjoy other water sports.
The position of the island of Korčula, which is opposite the beach, will give you security as if you were in your big bathtub.